NEW ORLEANS, La. (WDSU) — The New Orleans Police Department is investigating a fatal accident Monday after a car drove off the interstate overhead into the Mercedes Benz Superdome parking lot.
NOPD is on scene at the 1500 block of Poydras Street.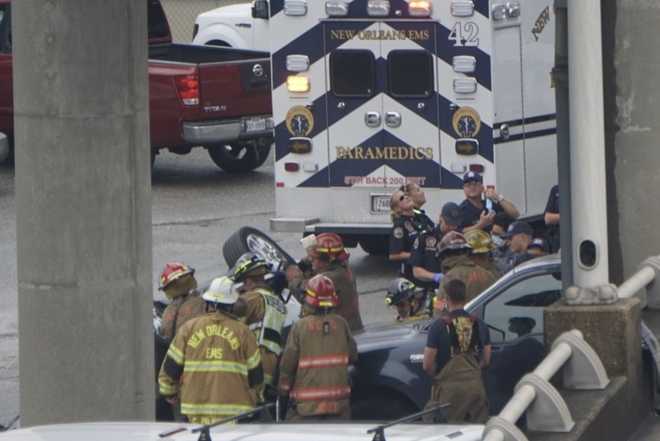 Credit: Michael DeMocker/Very Local NOLA
The car drove off I-10 at the Claiborne ramp into Parking Lot C at the Superdome, according to witnesses on the scene.
According to police, the driver of the car, a woman, died.
By: WDSU Digital Team