NEW ORLEANS, La. (WDSU) – New Orleans Pelicans rookie Zion Williamson received a special 20th birthday gift from Houston-based jeweler ZoFrost.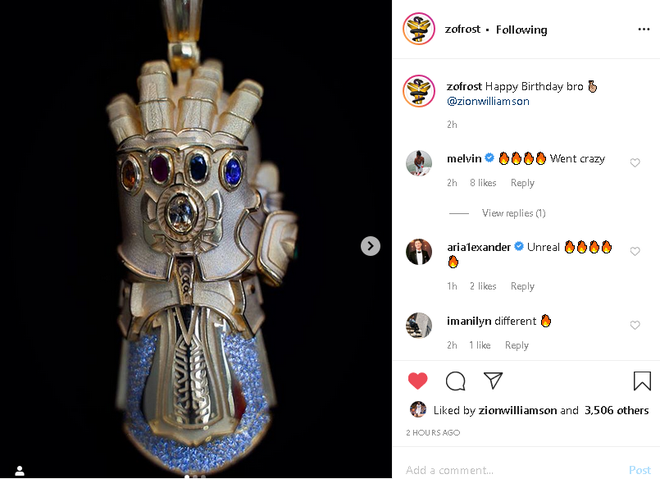 A fan of the Marvel cinematic universe, Williamson has said in the past his favorite character is supervillain Thanos, and now Zion — like Thanos — has his own Infinity Gauntlet.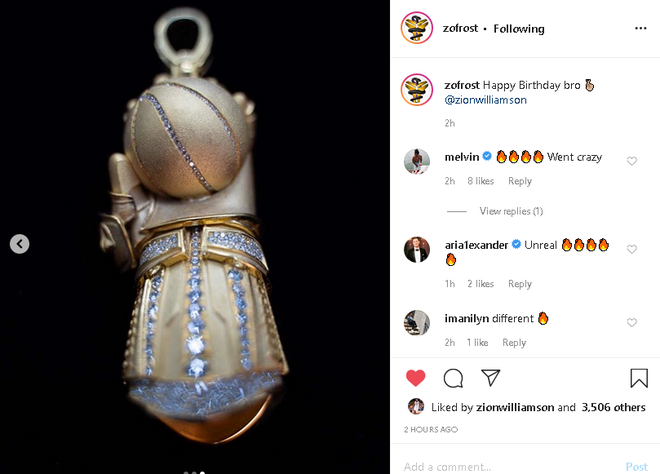 The custom piece of jewelry does offer one twist, Zion's gauntlet features a basketball in the palm.
Williamson turned 20 years old on July 6.
The New Orleans Pelicans leave Wednesday for Orlando to finish the 2019-2020 season in the NBA 'bubble environment.'
The Pels' first game is July 30 against the Utah Jazz. New Orleans trails the Memphis Grizzlies by three games for the eighth and final playoff berth in the Western Conference.
By: WDSU Digital Team